Learn to make jewellery with me using traditional silversmithing techniques
Suitable For: Those with some jewellery making experience
When:  Various timetable Click here for availability
Where:  Brighton & Hove, in my jewellery-making workshop, just off St James Street, Kemptown
Working with sterling silver requires a lot of tools and ideally a dedicated space. In my Come-when-you-can classes you can work on your own jewellery designs in my well-equipped little studio and I'm on hand to help, advise and show you any new techniques you need to complete your designs.
You don't need to commit to a 6-week or a 10-week course, and can just pay as you go.  Bookings are first-come-first-served, and you just book the classes work around everything else that's going on in your life. That way they're much easier to fit in around your holidays, your child-care or your work shifts.
Is this the class for me?
This class is for anyone who has some experience of working with sterling silver and wants to develop their traditional jewellery-making skills further. If you've done one of my jewellery making workshops then feel free to book a class. If you have experience from other classes or courses, please get in touch before you book.  
Class Timetable
Find out when the next small group class is
Click to view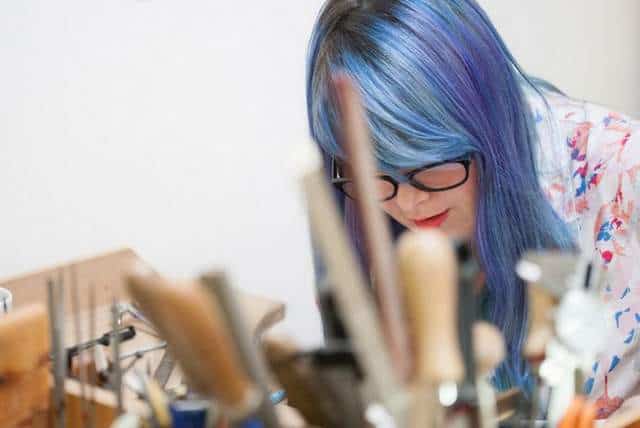 How does it work and what will I learn?
In this class you can bring your own jewellery design ideas and I guide you through the making process from start to finish. You probably won't finish your design in one class, and can just book as many classes as you need to complete it. Over the course of making your pieces, you gain experience and become more accomplished in traditional silversmithing techniques including:
cutting out designs from sterling silver using a piercing saw and filing them to perfect the shape

using a blowtorch to soften (anneal) the metal so that you can shape it or texture it using a hammer with punches and blocks, or using pliers

soldering pieces of silver together using flux and a soldering torch

cleaning the silver using silver pickle

setting stones

burnishing, polishing and oxidising.
Just an aside: I don't work with silver clay, but only sterling silver, so these classes are focused on traditional silver jewellery-making techniques only. 
You will feel at home as everything is explained and demonstrated for you.  If you think the demonstrations are easy then you know it is being done by an expert!! As with anything you see in life, if it looks easy when the teacher is doing it, then you know the person doing it is an artist at their craft, and Elizabeth is both.*
Mehrdad
*Testimonial disclaimer: results may vary from person to person
The practical details
Class size: Maximum 3 people
Cost: £35 per person for the workshop. There is also a charge for the sterling silver you use. This is charged per gram and you need to pay for this on the day by cash or card.  You are very welcome to bring your own materials.
You can book and pay online using a credit or debit card. If you have any questions, please get in touch.
If you want to know more you may find the answer on my FAQs page here.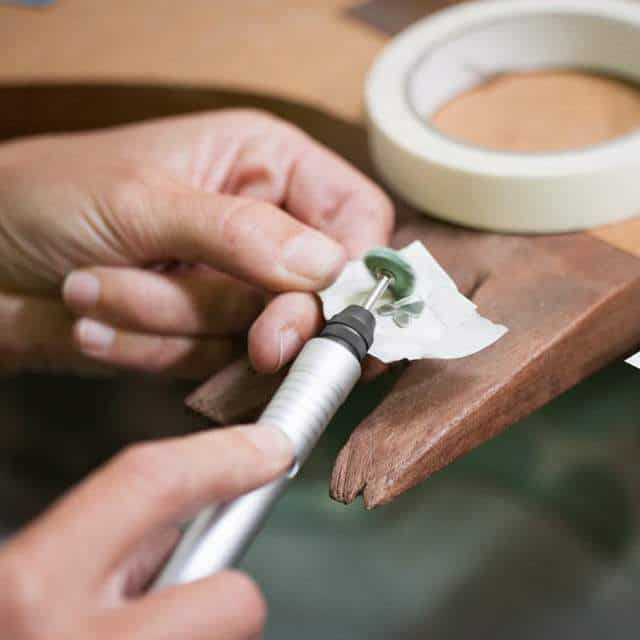 Availability and Booking
Find the next available small group class date and book online here
Click here
I came with my friend Amy and we loved it.  She made a ring with her daughters name and I made a thumb ring. We had an excellent day in a great environment with a great and patient trainer. I have recommended you to many people.*
Nicky
Never done any jewellery making before? Create a unique piece of sterling silver jewellery in just three hours
When:  Beginners' jewellery workshops run on Saturdays from 10am–1pm or from 2–5pm
Where:  At my jewellery studio near the seafront in Brighton & Hove, East Sussex
Join my mailing list
Be the first to hear about special offers, giveaways, invitations to events and exhibitions. You'll only receive one email per month.
Sign Up
Getting married? Design and make your very own gold or silver rings for the big day with the help of a professional jewellery-maker
When: Saturdays, morning or afternoon, you choose
Where: At my jewellery studio near the seafront in Brighton & Hove, East Sussex