Silver jewellery making courses
Have an idea for a piece of silver jewellery? Want a taster session in the art of silversmithing? An unusual idea for a small hen do? Or just looking for something creative to do in your spare time? There are a range of silver jewellery making courses here.
My jewellery making workshops and informal classes are a chance to do all these things. Suitable for absolute beginners or those with a little experience.  Fun, relaxed and a great way to make something special for yourself or someone you love.
In all of my workshops, rather than learning a set list of silversmithing techniques, you learn what you need to make your own jewellery design.  I give you a brief overview of the methods you can use, then we discuss the tools and the processes you need to make your piece of jewellery.  As you finish each step in the process I explain the next one.  
This approach means that every workshop is different, and that you always leave with an original piece of jewellery.  At all times you have access to the experience and skills I've gained from making my own jewellery professionally since 2004, and teaching others to do make it since 2011.
Make your own jewellery designs in your own time using traditional silversmithing techniques
When: Thurs & Fri mornings
Where: Brighton & Hove, East Sussex
Join my mailing list
Be the first to hear about special offers, giveaways, invitations to events and exhibitions. You'll only receive one email per month.
Sign Up
Create a unique sterling silver ring, pendant or a pair of earrings that you've designed in just three hours
When: Saturdays
Where: Brighton & Hove, East Sussex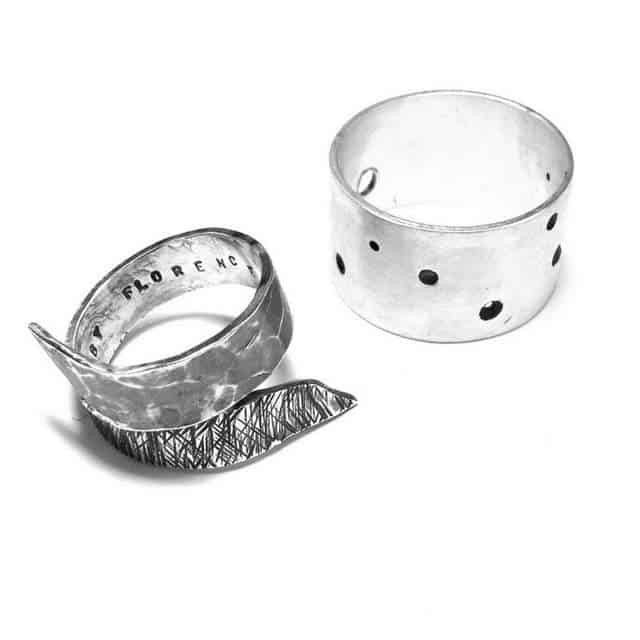 Design and make your very own gold or silver rings for the big day with the help of a professional jewellery-maker
When: Saturdays
Where: Brighton & Hove, East Sussex
Become a Facebook Fan
Get social with me! Like my Facebook Page here for chats, what's new and all the good stuff you need to know…
Click to Like