20% Off Silver Jewellery Making
As the days get cooler and outdoor pursuits become less appealing what better time to learn something new in the warmth of a cosy jewellery workshop. In my 3-hour beginner's silver jewellery making workshop you can make a silver ring, a pair of silver earrings or a silver pendant.
And what's even better is that you can book now with 20% off using code LEARN20 !
Why not make some autumn inspired jewellery for yourself or for a gift? Book your beginners workshop before 14 Oct
Ready to book in now?… go for it!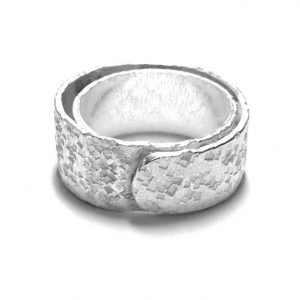 You can be the first to hear about all our future offers by signing up to our mailing list here 
More about the 3 hour beginners workshop
So you like the sound of 20% off but you want to know a little more about the 3 hours beginners jewellery making workshop first? If you like getting creative, in any capacity, I'm sure you'll find it appealing.
You don't need any jewellery making experience to attend this workshop, just bring your enthusiasm and willingness to learn the ancient art of working with silver, the handmade way.
At the start of the workshop we discuss your design ideas.

I can guide you and show examples of what's possible.

You will learn some basic traditional silver jewellery making techniques.

You'll use hand tools like I saw, hammers, files and pliers

You will also learn how to work with the metal: soften it, form it and shape it

You'll use a blow torch and I'll show you how to solder.

Then I can walk you through how to finish your piece of jewellery in different ways.

I teach in a very step-by-step fashion so every process will be shown to you as and when you're ready.
The jewellery workshops usually run on Saturdays but check the website for details. Workshops are 3 hours long and cost £85 per person. The class size is a maximum of 3 students. The cost of the silver is extra. As a ballpark figure this might be something between £5 -25.
To take advantage of the 20% discount on these workshops book your spot before the 14th October and only pay £68 per person. All you need to remember is code LEARN20. Type this in at the checkout when booking and you automatically receive 20% off. Easy!
Include Great image with title tag
In summary
This is a lovely opportunity to learn a new skill and have fun.

Spend 3 hours with me in my Birmingham workshop.

Make a piece of silver jewellery to take away with you and wear.

Learn some basic silver jewellery making techniques.

Come with your friend, mother or daughter?

Book before 14 October and receive 20% off.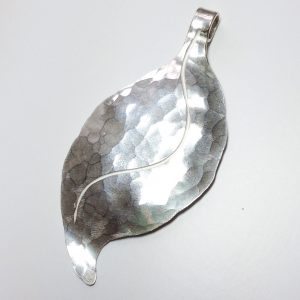 Check availability and book in online now
Don't forget to use code LEARN20 at the Checkout to receive 20% off the normal price