For the love of jewellery making tools
You may already know that I'm a tool geek… I massive tool geek! Yes, I love all the jewellery making tools I use to make my jewellery. Each tool is designed for a specific job and I love that it helps me carry out a specific jewellery making technique well.
I must mention my love of tools quite often because I regularly receive comments from other jewellers, particularly on Instagram,  telling me they love jewellery making tools too!
Shout out for Maun Industry Pliers
Last year I was asked to give feedback on Maun Industries new website. I gladly offered my suggestions and was delighted to receive a personal thank you from them for my efforts. Maun Industries manufacture great quality jewellery tools and I particularly love their parallel action pliers for my jewellery making. Click here to find out more about these Maun pliers.
Since then I've developed a good relationship with Maun Industries and have been lucky enough to have my jewellery designs featured on their website and social media. It is wonderful to be chosen by them as a designer who uses their tools for jewellery making. Thank you so much Maun Industries.
I originally bought my Maun parallel action pliers back in 2002 and they are still going strong. I use them pretty much every day. They are perfect for straightening wire and it's surprising how often I need to use them in silver jewellery making. I really believe they will last me a lifetime.
As a teacher, I'm always recommending tools to my students in my jewellery making classes. You may have read my previous post "what jewellery tools to I need" in which I recommend tools for budding jewellery designers to get as part of a beginners jewellery making tool kit?
Want to try your hand at silver jewellery making?
If you'd like to know more about jewellery making tools and how to use them why not read more about my jewellery making classes here. You can try a class without committing to a course so they are perfect for busy people with big or small jewellery making projects.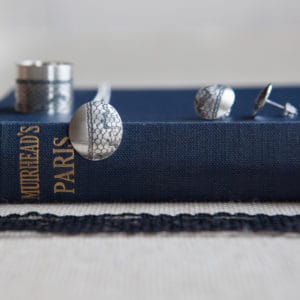 What's your favourite tool?
Are you a jewellery designer / maker? A hobbiest or a professional? What is your favourite jewellery making tool and why? Let me know in the comments below. It would be great to hear from you.