The Ultimate Travel Jewellery Roll
Todays gift suggestion for the traveller and jewellery lover in your life is this fantastic travel jewellery roll by Punto Belle. I discovered these beautifully made travel jewellery cases, handmade by Lois, on Instagram. I particularly love this one so had to share it with you.
What is so special about this jewellery roll is that Lois also designs the fabrics to make them. The quality cotton fabric designs have bold shapes and vibrant colours. Lois says 'My designs reflect my personality'. You'll not find her unique fabrics any where else, only from her shop Punto Belle.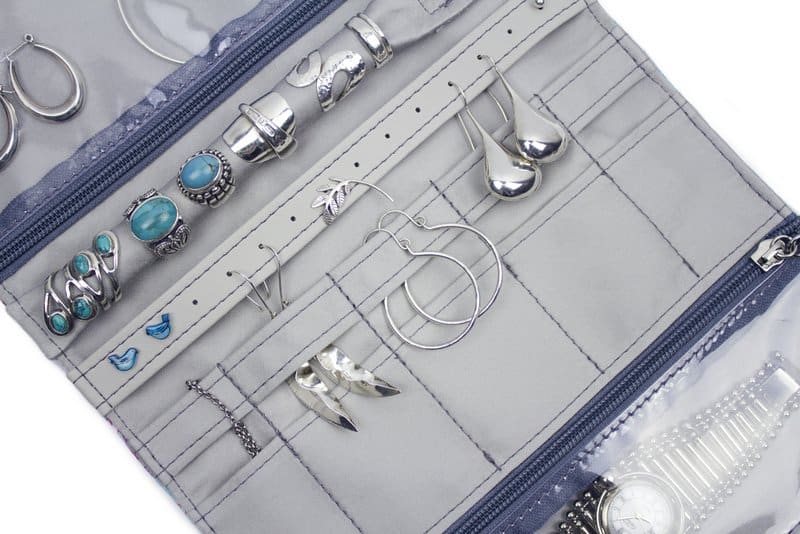 Organise your jewellery
These jewellery rolls have everything you need to store your designer jewellery, the various straps and pockets creates unlimited ways of jewelry storage. They are perfect for travelling or just to keep your treasures organised and safe. Made with the highest quality fabrics and fittings they not only look good but will also stand the test of time.
And don't stop at just choosing a jewellery roll, why not go mad with matching travel wallets, make up bags, coin pouches and more? Lois handmakes all her practical designs at her home-based studio in Leeds, West Yorkshire. Find out more about Punto Belle designs here.  
Need more gift inspiration?
As a jewellery lover myself this jewellery roll is firmly on my wish list. Hope Santa is listening! For more gift inspiration please read my handpicked gift suggestions: oak bracelet stand, deer jewellery stand, ceramic ring dish.
Which is your favourite? Please leave a comment below. Thank you.