Supporting This Charity Cycle Ride
Two of my favourite things are cycling and India so when one of my customers contacted me to ask if I'd help out for their charity cycle ride across India I was excited to help.
Women v Cancer Cycle Challenge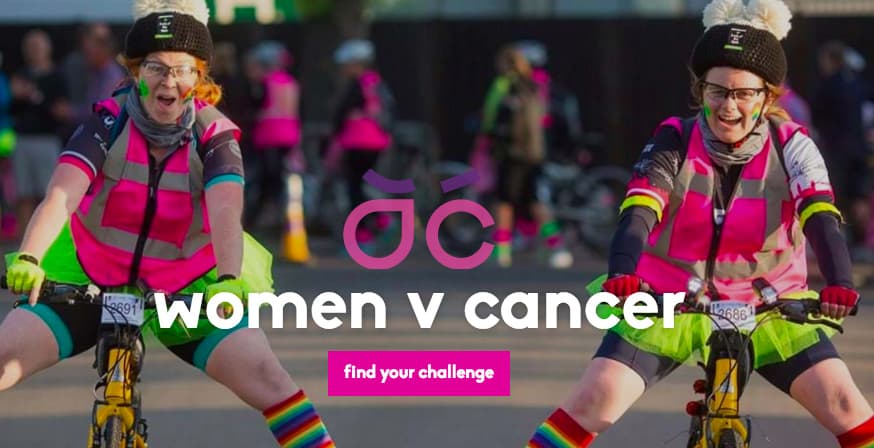 Rachel along with 3 girlfriends are joining a group of women to complete a cycling challenge in India. They are raising money for these worthwhile cancer charities:
Breast cancer care

Jo's cervical cancer trust

Ovarian cancer action
Once they've raised the required funds for their chosen charities they will cycle across India with "women v cancer"
Their cycle challenge sounds incredible! It entails five days of cycling over a distance of approximately 400 km across rural Rajasthan in India. They will start with a visit to the famous Taj Mahal and finishing in the "Pink City" of Jaipur. I've travelled through this region and visited both Agra and Jaipur. I know it will be an incredible trip.
The Fundraising Challenge
These brave adventurers, many of whom have been affected by cancer in one way or another, have held many fundraising events over the past year including: Gin tasting, Quiz nights, Christmas wreath making, bingo, horse racing, and events for children. One of the girls Sarah, her son who is only 8, cycled 20 miles and raised £1200! 
The next fundraising event
These cycling ladies aim to raise £12800 and they still have a way to go. The next fundraiser is an auction, for which I've donated a sterling silver bangle, is on Friday 18 May at Teignmouth Rugby Club. This gorgeous bangle is from our eco friendly jewellery collection and is made from 100% recycled silver. This and others are available in our online shop too.
Here's how you can help
If you want to help by donating or just to read more about these inspiring ladies here's the link to their just giving page that has all the information about why they have signed up to raise money for women's cancer.
Good luck to Rachel, Michelle, Sarah and Alice!