Natalie and Stella – Wedding Ring Making
I'm so excited to show you the photos from a recent shoot when Natalie and Stella came to my Brighton workshop and made their wedding rings.  We were so lucky that Gemma from Betti Confetti Photo was able to come and document the wedding ring making with her clever wedding photography skills too.  

Gemma photographed the day
If you've been following me on Instagram you'll know I now run wedding ring workshops where couples can do all the wedding ring making themselves. With all the expert advice from me on hand you don't need any prior experience. Well, earlier this year I took part in the happily ever after wedding fair at Brighton Racecourse and chatted to couples about my wedding ring workshops.  At the fair I shared a stand with Gemma from Betti Confetti Photo. You've probably heard me mention Gemma before as she has done some wonderful product photography for me and more recently a successful model jewellery photo shoot too. You may have read my blog post interview with her here?
At the wedding fair Gemma and I teamed up to ran a giveaway contest for one couple to win a make your own wedding rings workshop including a pre-wedding photo shoot.  One of the couples we chatted to at the wedding fair in Brighton were Natalie, from Wilding Wedding Planners, and her partner Stella. Natalie and Stella, who are currently planning their True Romance inspired wedding, entered our competition and won!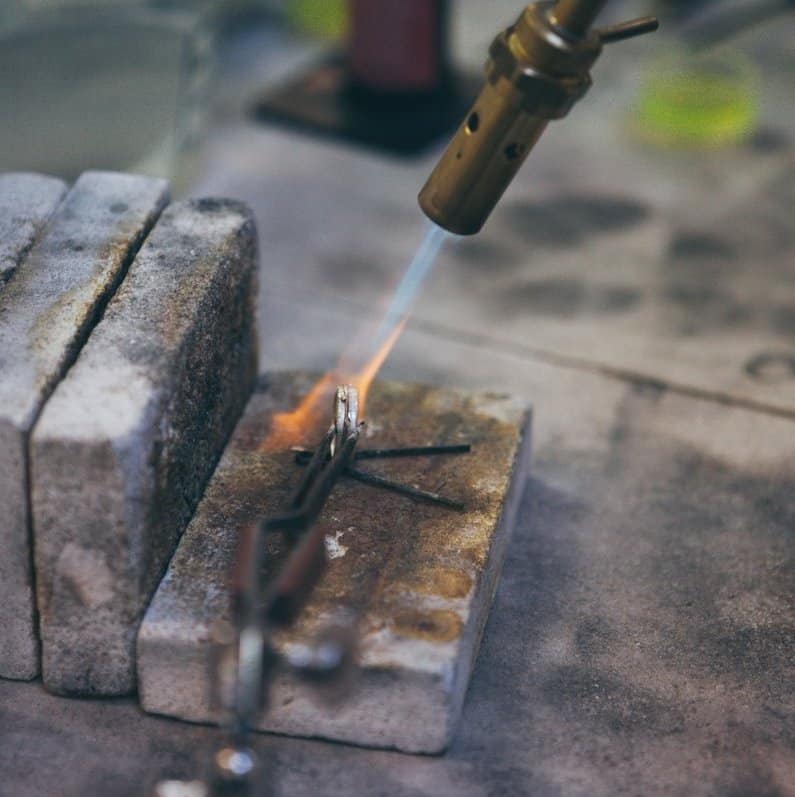 It was a giggle
After discussing what ring designs Natalie and Stella wanted we arranged for them to come and make their wedding rings at my jewellery workshop on the border of Brighton and Hove.  We had such a fun morning heating, hammering, soldering and polishing the metal. By the end of the session they had produced the silver and gold wedding rings that they had dreamt of.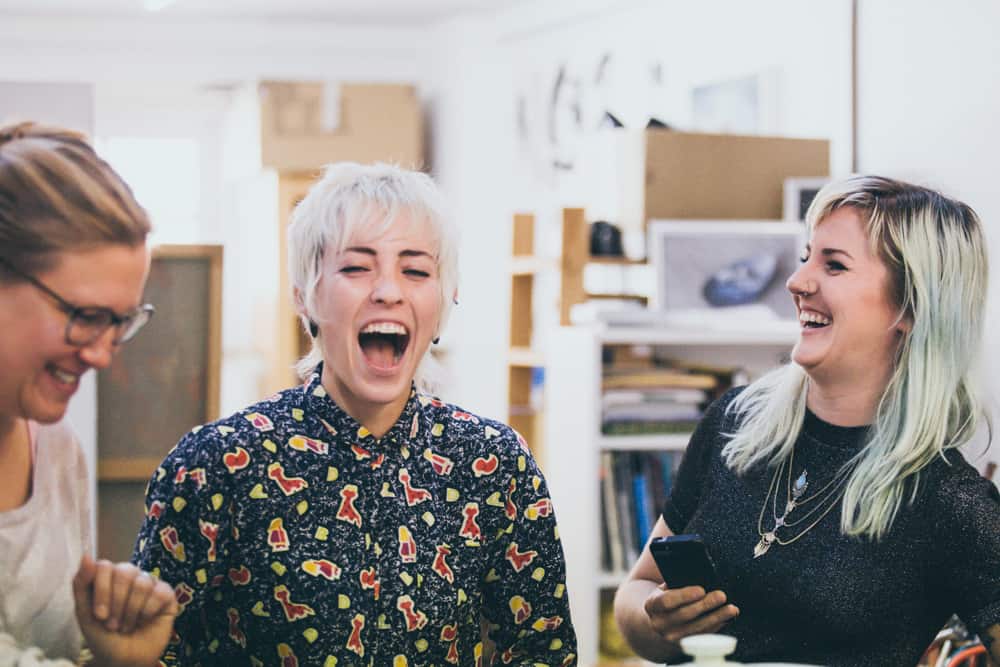 Time to celebrate!
Once Natalie and Stella had completed their wedding rings they celebrated with a glass of bubbly whilst they tried on their rings.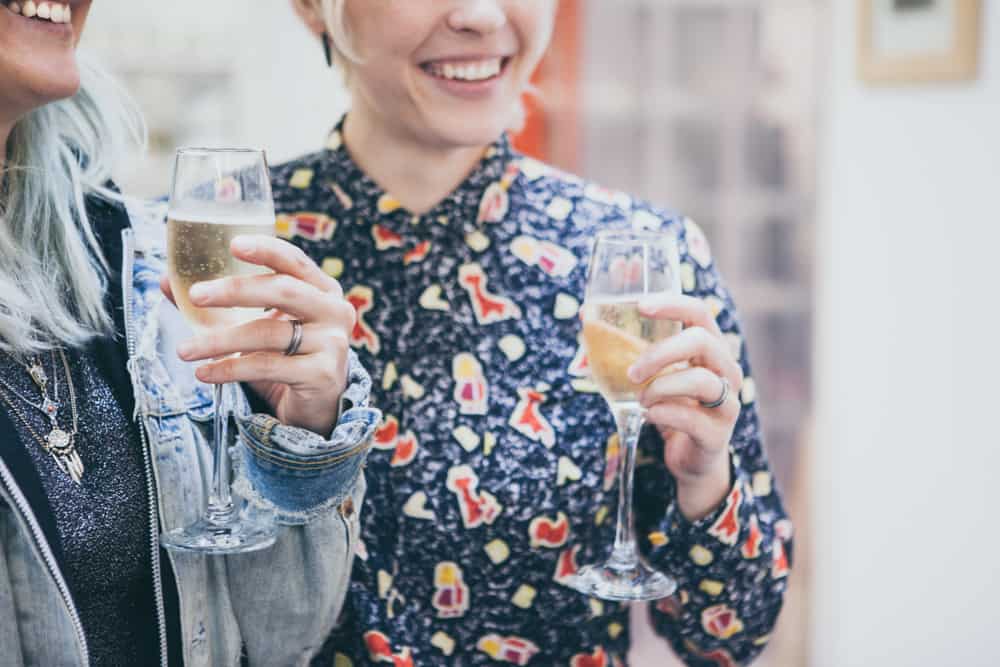 Love was in the air
Delighted with the results Natalie and Stella wandered off exploring the nooks of Brighton where Gemma captured some beautiful photos of them admiring their newly made wedding rings. I love the inscriptions they added to their rings!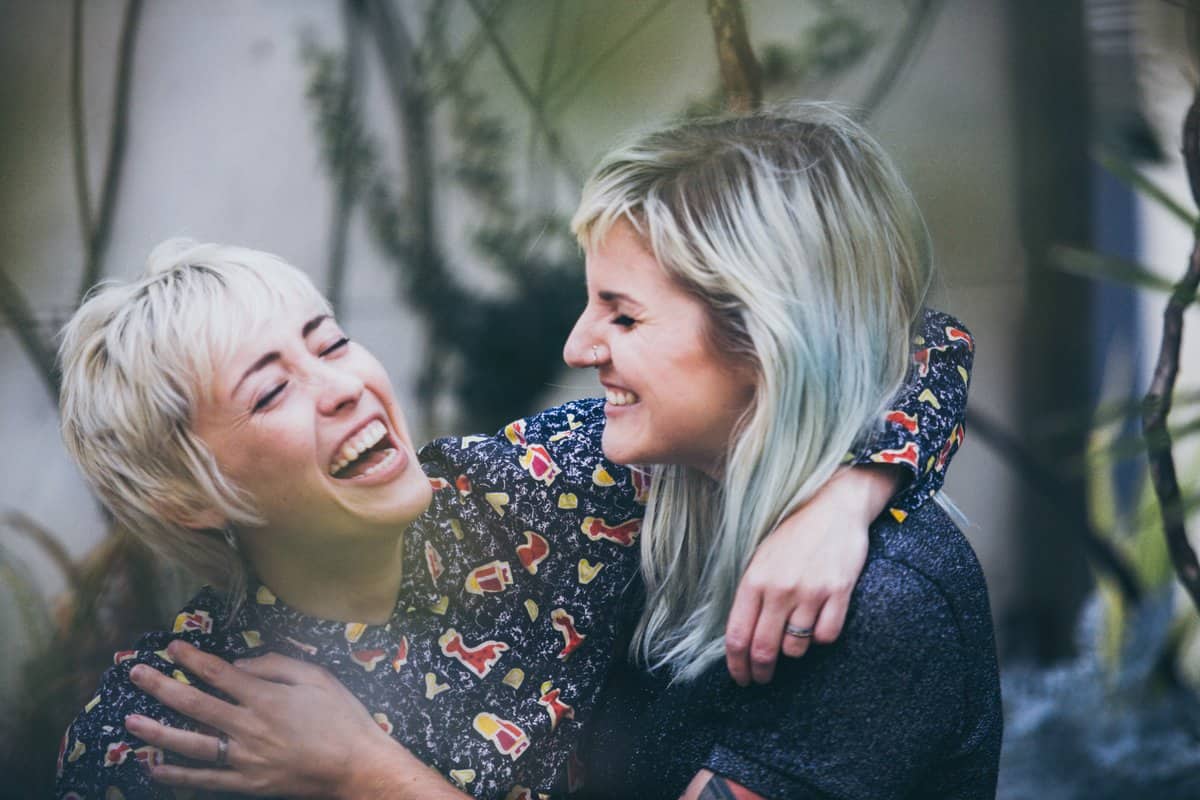 The love between this pair is pretty obvious and I really wish them all the best for their wedding next year. I'm so happy to have met Natalie and Stella and to have helped them to design and make their wedding rings for their big day.
Could you do it?
In four short hours, having been guided step by step through the wedding ring making process, Natalie and Stella handmade their rings from scratch.  They had no previous experience of ring making or traditional jewellery making techniques. The resulting rings are totally what they were after. The wedding rings made in sterling silver, rose gold and yellow gold are unique to them and very cool!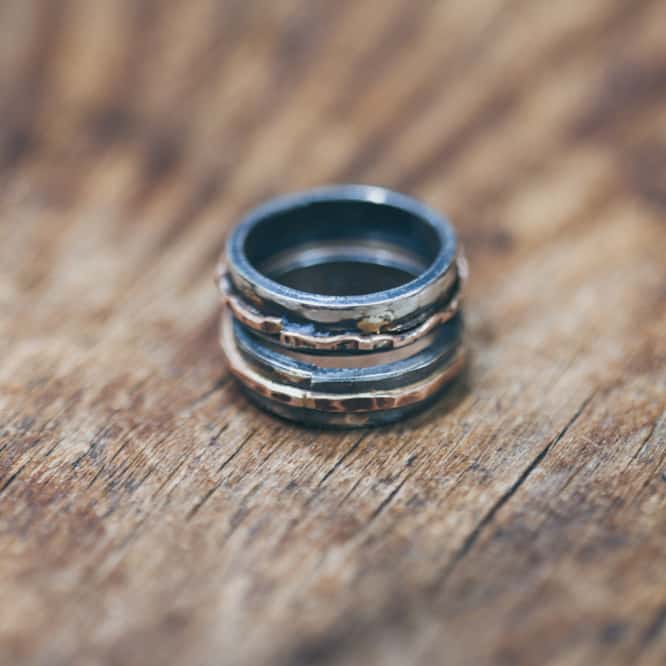 If you're getting married and I thinking about wedding ring making yourselves you can read more about what to expect here. If you have any questions about wedding ring designs, the ring making process or anything else feel free to contact me here or leave your comment below. Thank you.
If you like the photos from Natalie and Stella's pre-wedding photo shoot hop over to find out more about the services on offer from wedding photographer Gemma.
And if you love Natalie's style why not find out how her wedding planning works here.